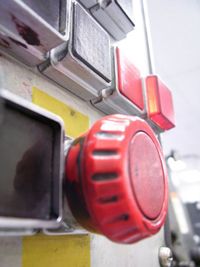 We utilize the most current technology in our industry from best-of-breed manufacturers such as Hiedelberg, HP Indigo, Xerox, and Canon. This state-of-the-art equipment allows us to provide our clients with high-quality products faster and less-expensively than our competition.
We realize that most people could care less about what models of equipment we use, so long as they receive what they ordered. Still, we can't help being proud of our toys. Once you see how great they make you look, we hope you'll be proud of them, too.
Digital Printing
imagePROGRAF PRO-4000S

The 8-color 44-inch imagePROGRAF PRO-4000S printer designed for the poster and signage markets exceeds expectations for speed and color consistency in a large format production printer. The use of a new 1.28-inch wide 12-channel integrated compact print head, LUCIA PRO ink set , a high-precision mechanical platform and the L-COA PRO high-speed image processing engine achieves a balance between high-speed printing and exceptional print quality.

HP Latex 360 Printer

The HP Latex 360 Printer produces indoor and outdoor prints on a variety of traditional signage substrates—even textiles. And high-quality, durable prints provide scratch resistance comparable to hard-solvent inks. High quality banners, outdoor signage, printed on vinyl, vinyl Adhesive, Polypro, and more.
Finishing
Manual Wire-o punch and binder system