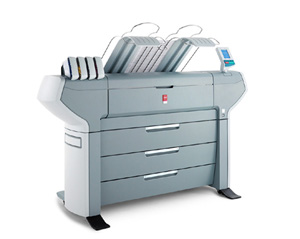 BFS Business Printing is proud to offer the Oce ColorWave 600. The Oce ColorWave 600 is our most cost effective large format color printer ever!
BFS also offers the HP Designjet Z6100 60 inch, and Designjet 5500 60 inch.
The ColorWave is:
FAST
BIG (Prints up to 42 inches wide)
GREAT COLOR
Plotting Services
Perfect for Architectural or Engineering Drawings
Cheaper than the HP Designjet
ASK FOR A FREE SAMPLE CALENDAR! (Printed on the Oce ColorWave 600.)
For more information or pricing just email us. We'll get back to you as soon as we can. Thank you.