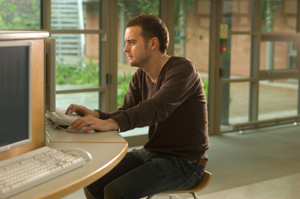 Software Downloads:
The Internet has revolutionized the market for software development and software developers alike. To date, the most substantial impact on the software market has been the release of shareware and freeware programs currently available on the Internet.
Shareware is software that can be downloaded for free and used for a temporary period of time. Individuals in need of long-term access to shareware products can often do so for a small fee. Alternatively, freeware is software distributed without license fees and available for use at no cost.
Have questions on shareware and freeware? Feel free to browse our compilation of the most useful shareware and freeware programs BFS finds beneficial. Below, you will find information on everything from Web browsers to graphic and multimedia applications. We've also included a few system utilities and print drivers that will increase the efficiency of your project.